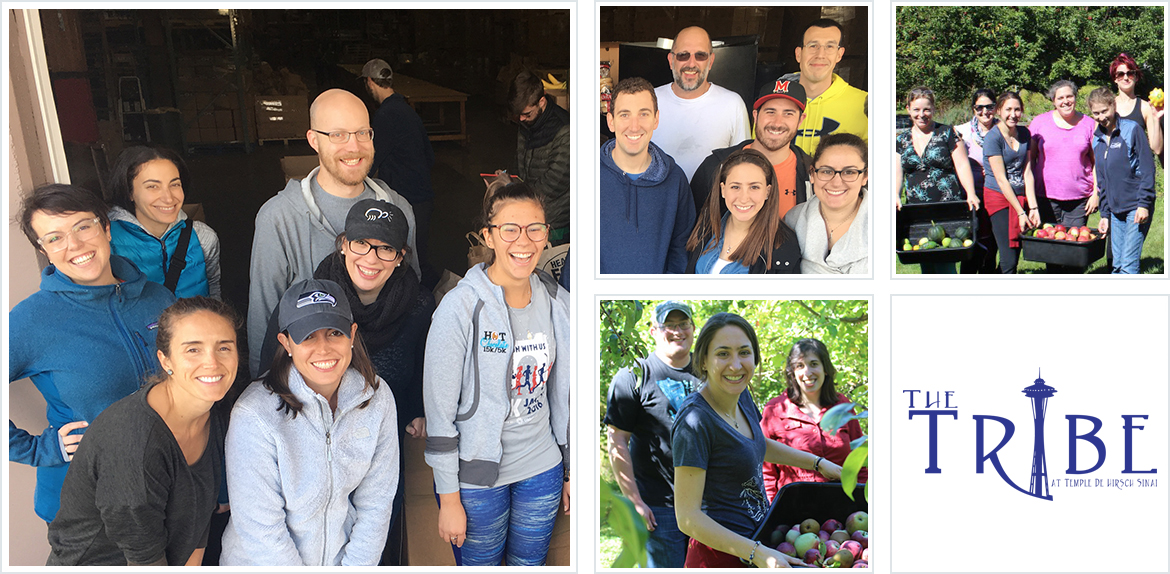 Connect to Young Adults
The Tribe at Temple De Hirsch Sinai is our hub of Jewish life for those in their 20s and 30s in greater Seattle. We join together through meaningful social, educational and spiritual events for individuals and couples, Seattle natives and transplants, LGBT Jews, allies and everyone in between.
The Tribe began in 2007 with our first event, Appletini, a celebration of the new Jewish year. Today we are proud to offer monthly events like Bagels & Banter (discussions on current events at Eltana Bagels in Capitol Hill) and Fourth Shabbat (a musical, soulful Shabbat service and dinner on the fourth Friday of every month in Seattle). Our stand-alone and annual events include a Wine & Chocolate Experience at Pike Place Market, Refresh:5777 (our alternative Rosh Hashanah celebration for those in their 20s and 30s) and Senior Prom, our intergenerational prom celebration with residents of The Summit at First Hill.
Our leadership is comprised of those who have grown up at Temple De Hirsch Sinai, those who relocated to Seattle only recently for professional or personal pursuits, recent college grads and graduate school students, young professionals, those who are single and those who are married, too. We invite you to join us at an upcoming Tribe event and find your place in the greater Seattle Jewish community!