At Temple, we help our members connect to critical social justice projects. We offer a monthly volunteer opportunity list, along with ongoing opportunities. Check out the most recent opportunities here.
Volunteer at Temple
Overnight Homeless Women's Shelter
Since 1992 more than 35,000 homeless women have spent a warm, safe night in our volunteer-run shelter in the Youth Lounge at Temple De Hirsch Sinai's Seattle campus. The shelter is always looking for volunteers (both men and women are welcome) to help women in need. Each night, our scheduled volunteers pick up shelter participants and bring them to Temple. Women sleep on mattresses placed in the Youth Lounge. The next morning, after breakfast, the volunteer returns them to the day shelter. Volunteers are back home by 7:30am.  For more information or to volunteer contact Karen Lucero or Mike Lucero.
Gift Shop
The Sisterhood Gift Shops, located in Seattle and Bellevue, are looking for community members with time to share. Volunteers help manage and maintain the gift shop. Click here for more information or to volunteer.
Urban Garden
A small garden on Temple's Seattle campus produces fresh vegetables for use in our cooking projects and for serving in our Women's Shelter. Extra hands are always needed to weed, water, and taste-test! Interested in volunteering? Click here to contact Rabbi Aaron Meyer!
Operation Sandwich
Students in the Bridge Family Religion School, along with their families, work together after Religion School to make meals for individuals experiencing homelessness on the Eastside in partnership with Congregations for the Homeless and the Sophia Way.
Sacred Journeys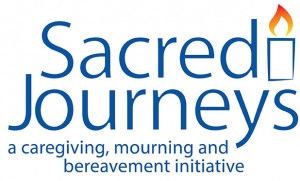 Volunteers draw upon personal experience to support other congregants who are taking care of elder/declining parents, dealing with the death of loved ones or are in a period of mourning. This support includes an immediate condolence call on behalf of the congregation; a soup brigade that prepares and delivers soup to families in need; and volunteers who meet families at services when they say Kaddish,and offer general support. Sacred Journeys volunteers also reach out at the time of the first yahrzeit (anniversary of a loved one's death) with a traditional yahrzeit candle.
Please click the following links below to view additional resources:
A Time to Mourn
Mourner's Kaddish Companion
Mourner's Kaddish History
Yizkor
During Yom Kippur afternoon services and on each of the pilgrimage festivals – Passover, Shavuot, and Sukkot – a special series of prayers are recited in the synagogue to honor those who have departed this earth. From the root meaning "to remember," reciting these prayers is an important part of a mourner's emotional journey. Saying Yizkor during these holidays, which themselves invoke many memories, keeps the memory of our loved ones front-and-center even as we continue living our lives.
Unveiling Service
Jewish tradition permits the dedication of a headstone or grave marker any time after the end of Sheloshim, the thirty day period of mourning. It has become customary to wait until approximately a year after the death to hold the "unveiling" ceremony, so named because a white cotton or linen cover is removed from the marker at that time. The ceremony, which is often brief and without a formal eulogy, may take place on any day except Shabbat or a Jewish holiday.
Sacred Journeys partners with Temple's Senior Rabbi, Daniel Weiner, at Kever Avot, a special service held at our Hills of Eternity Cemetery each year on the Sunday between Rosh Hashanah and Yom Kippur.
If you would like to help members in need by volunteering or need more information, please contact us at info@tdhs-nw.org or (206) 323-8486.
Caring Community
Caring Community was established because Temple believes that no one should have to face a difficult situation or illness alone. Volunteers assist congregants in many meaningful ways, including rides to doctor appointments and Shabbat services. They provide members with warm meals post-surgery and companionship during their recovery.
For more information or to volunteer contact Liz Spiezle, (206) 323-8486.
Community Projects
With your help, Temple De Hirsch Sinai continues to be active and involved in our Seattle-area community. Our volunteers transform Jewish values into meaningful action through numerous projects each month. Opportunities change monthly but regularly include projects with the following partners:
Le'echol – the TDHS Response to Hunger
Opportunities exist each month to prepare and serve meals to those in need. In partnership with St. Thomas Episcopal Church, the Salvation Army, and Tent Cities 3 & 4, volunteers meet on the Temple De Hirsch Sinai's campus to cook a warm, nutritious meal and, depending on the project, to serve it directly to the homeless in our community. All ages are welcome.
Farestart
FareStart delivers meals 365 days a year to several area homeless shelters. On the weekends and holidays, when they have fewer FareStart culinary students on-site, their chefs rely on volunteer power to ensure that we can get these important meals to our neighbors in need.
Northwest Harvest
Northwest Harvest, Washington State's largest hunger relief agency, utilizes volunteers to repackage large quantities of food for individual family consumption. In just two hours, on the 4th Saturday of every month, you can prepare packages for thousands of people experiencing food insecurity.
Rabbi Aaron Meyer and Cantor David Serkin-Poole of Temple B'nai Torah lead special holiday services and celebrations meaningful for individuals with developmental disabilities or persistent mental illness as well as their families and friends. Volunteers are needed to help prepare and run this programs in concert with JFS. Will you help make Shabbat and holidays special for all in the Jewish community?
Seattle Children's Hospital
Seattle Children's Hospital gives a homemade blanket to everyone who is admitted for an inpatient procedure.  These blankets help provide a warm touch during a scary time.  Will you help make a fleece or flannel blanket, as simple or involved as you wish?
JFS Refugee Assistance
Jewish Family Service plays a crucial role in welcoming and resettling refugees in the Seattle area. However, they need your help! For ways to get involved, please click on the links below.