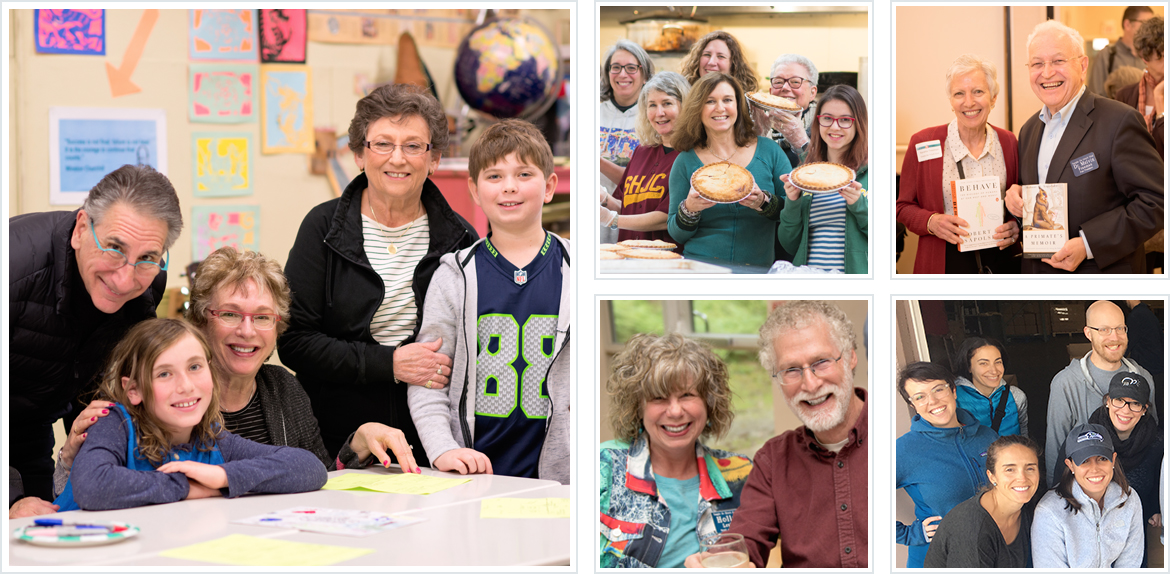 Values
"Love your neighbor as yourself" informs all that we do; a life of Torah study, prayer & worship, and acts of loving kindness are key to living an authentic, Reform Jewish life.
Community
We are bound together as Jews by brit or covenant, to an enduring relationship with God and to each other.
Inclusivity
We welcome interfaith families to our congregation and encourage interfaith dialog within the broader community.
Integrity
We operate under the highest standards of fiscal and ethical responsibility.
Diversity
We respect and serve our members regardless of age, gender, race, ethnicity, sexual orientation, disability or marital status.
Responsiveness
We meet and adapt to the current and emerging needs of our membership.
Our Strategic Plan
This goal of Temple's strategic plan is to set forth a blueprint – and an action plan to create the new reality envisioned by the plan — to fulfill Temple's potential for the future, guiding our community as it moves from strength to strength into the future, fulfilling both its mandate as a leader in Reform Judaism and also its promise for the future.
We hope that you will join us in this endeavor, lending your ideas, your energy and your passion for Temple as we continue to meet the evolving needs of our 21st century congregation.