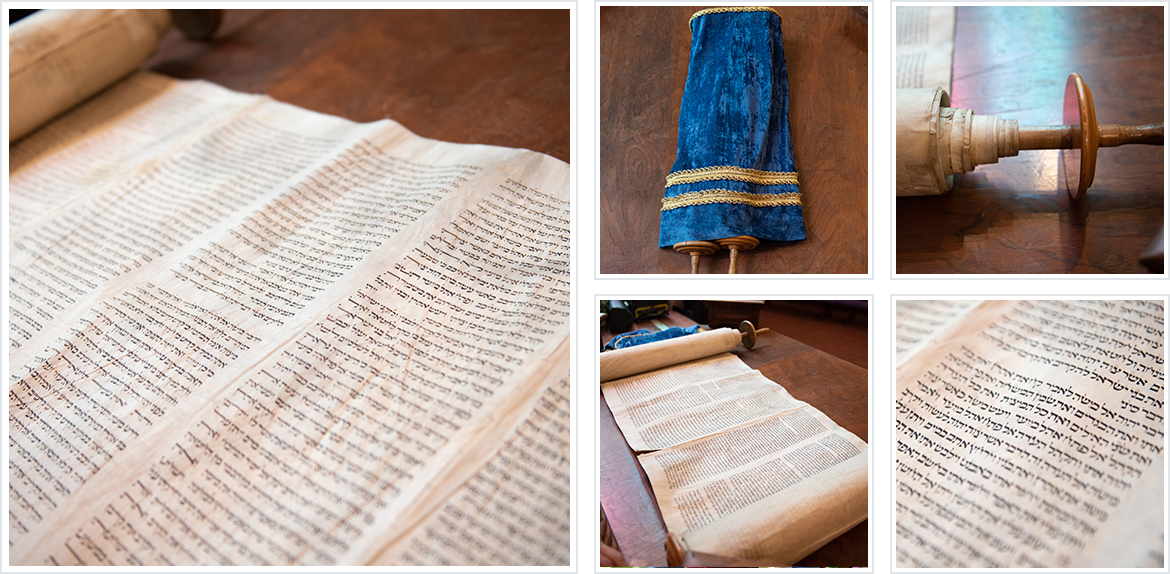 History of the Czech Memorial Scrolls

In 1942, in the midst of World War II, a group from Prague's Jewish community created a plan to rescue religious treasures, including Torah scrolls, which had been left behind in deserted communities and destroyed synagogues throughout Czechoslovakia.  More than 100,000 artifacts were brought to a museum in Prague with the hope of returning them to their original communities when the war ended.  Just over 20 years later, 1,564 of the rescued Torah scrolls were purchased from the Communist government in Czechoslovakia and taken to the Westminster Synagogue in London to be recorded, labeled, and indexed by the Czech Memorial Scrolls Museum.  A trust was designed to preserve the scrolls and to find new homes for each, as a symbol of hope, yet a reminder of a dark time in European Jewry.
Since 1988, Temple De Hirsch Sinai has been a proud keeper of one of the Czech Scrolls: Sefer Torah MST#353 from Brno.  One Shabbat each year is dedicated to remembering the Jews of the memorial scroll, including the people, their community, their fate and their heritage.
For more information on the Czech Memorial Scrolls and the Trust created to ensure the preservation of these treasured artifacts please visit www.memorialscrollstrust.org.