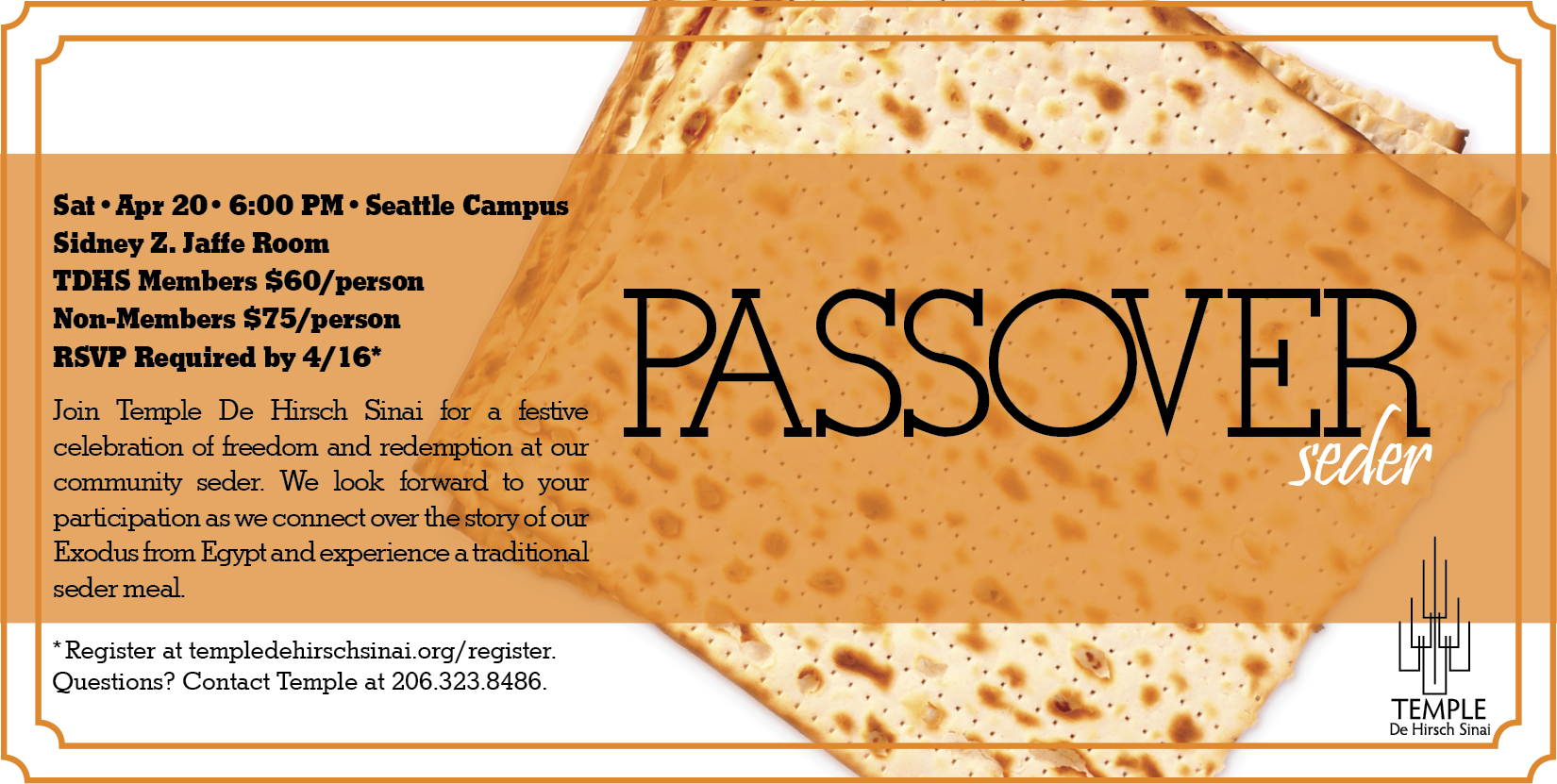 Temple's 2019 Passover Seder is Saturday evening, April 20, 2019!
Saturday, April 20 | 6:00 PM | Seattle Campus
Sidney Z. Jaffe Room
TDHS Members $60/person
Non-Members $75/person
RSVP Required*
Join Temple De Hirsch Sinai for a festive celebration of freedom and redemption at our community seder. We look forward to your participation as we connect over the story of our Exodus from Egypt and experience a traditional seder meal.