Parshat Shof'tim • Deuteronomy 16:18–21:9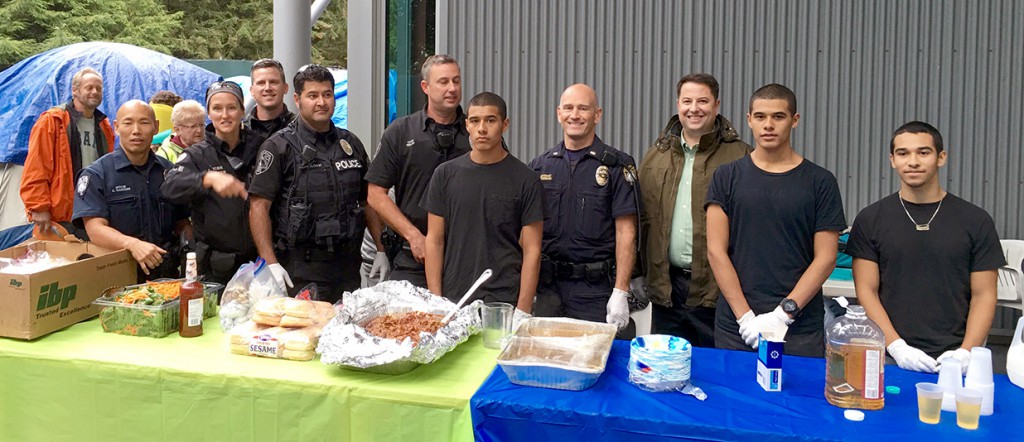 "Justice, justice you shall pursue" we read in this week's Torah portion. In a sacred literature where every word matters, why this doubling of the word "tzedek", justice? Perhaps it serves to emphasize the centrality of justice to the society that was being created. Or maybe it describes who was to seek justice: both the judges and the common person. More often it is understood to mean justice must be more than merely respected or sought by actively pursued.
Last night, Temple's volunteers and officers of the Bellevue Police Department offered another interpretation of this commandment. By serving a meal to those in need at Tent City 4, justice was sought as human beings helped other human beings to meet their physical needs in order to survive. A second level of justice was also pursued during this meal. Too often police and the communities they serve are or feel at odds. Last night, over BBQ brisket and french onion soup, conversations happened that allowed people to connect beyond their living situation or professional occupations. "Justice, justice you shall pursue" is as relevant today as 2,500 years ago.
Rabbi Aaron C. Meyer